Sales managers like to write all over product packaging, which is why—with the exception of Apple products—the marketplace is inundated with visual pollution today. – Paul Giambarba
Apple is, being the darling of the spotlight that it is, the most obviously well-branded company that I can think of. But let us never forget the brilliant branding of 1950s, 60s, and 70s Polaroid.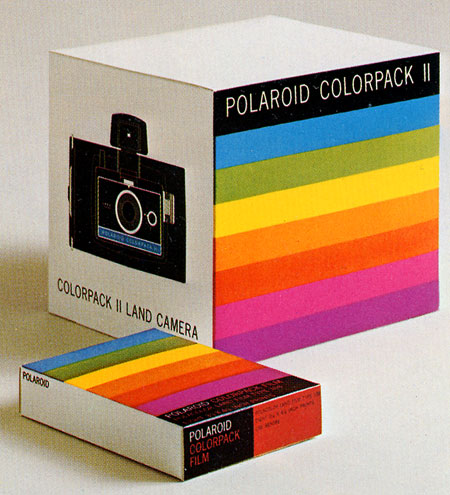 I, like nearly every person to take a class in graphic design, have studied and admired the Polaroid brand. But the similarities of Apple and Polaroid had never really occurred to me. Both are known to constantly seek innovation, often being industry leaders. Both packaged their products beautifully. And both created products in a stylish way, that is to say: the physical appearance of an Apple product is part of Apple's brand, just as the physical appearance of a Polaroid product is part of Polaroid's brand.
For more on the Polaroid brand, and examples of what I'm talking about, read Paul Giambarba's in-depth discussion of the Polaroid Identity.